Our sustainable vanilla program
to ensure a positive impact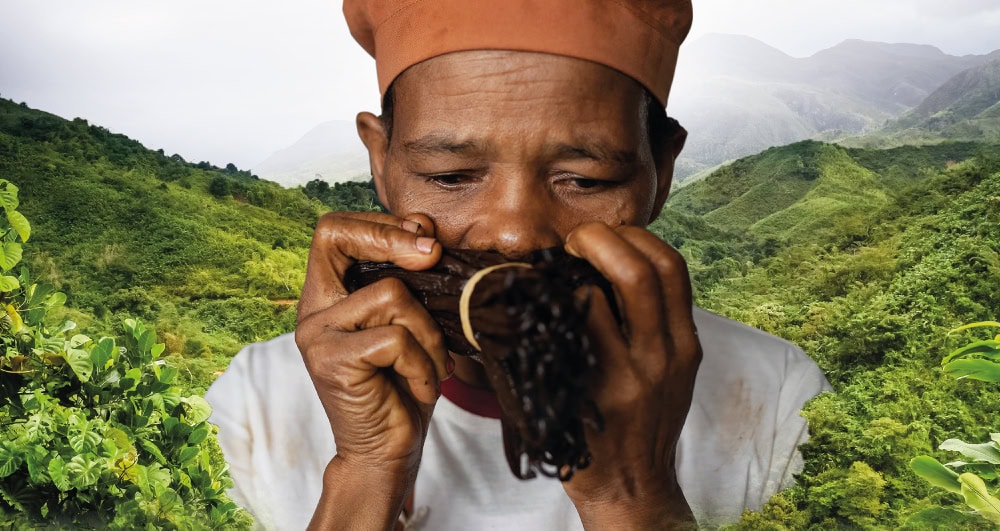 For over a decade, PROVA has promoted greater responsibility for the vanilla industry in Madagascar, the birthplace of the "Queen of Spices". We expanded this commitment in 2022 with the exciting introduction of Care&Act Vanilla, a new sustainable initiative in the southeast area of Sava, the vanilla-growing region.
We believe firmly in the need to build strong and supportive partnerships, both upstream and downstream in our value chain. That's why we created this newsletter, "The Vanilla Chronicles". Its purpose is to share with you not only the challenges on the ground in Madagascar, but also our progress.

Why? Because it's information that enables action. "Taking care and acting" on the ground means that we are able to offer you responsibly-sourced vanilla beans, extracts, and flavors that offer unique tastes. We hope to engage with you on this journey!

By choosing PROVA's sustainable vanilla range or by joining the program alongside us, together we can cultivate the taste
of a better world.
Muriel ACAT – Président
Our program focuses on five key areas: Agriculture, education, health, lifestyle, and the environment. PROVA measures the program against over 50 KPIs, aimed to ensure quality and traceability of our actions. We are thrilled to present our current accomplishments: