This acquisition in the Centre Val de Loire region is part of a global investment and international expansion plan.
The purchase of a factory whose general space needed to be redone led us to carry out a lot of work. We started the rehabilitation work in September 2022 (partitions, light, air conditioning, living space adapted to our market). The activity of Montrichard will start on September 1st, 2023.
In 2023, we will launch the packaging activity of our Gourmet ranges for the catering industry.
Our wish is to set up a team in Montrichard made up of PROVA employees, who are the carriers of the business, and future employees to be recruited locally. We hope to start with 15 people next September.
Internally, the process has already begun. It will be announced in the coming weeks for "external" employees.
Initially, to start the activity, we are recruiting: Warehousemen M/F, Packaging Agents M/F, Maintenance Technician M/F, Laboratory Technician Quality Hygiene, Manufacturing Agent M/F, Logistics Manager M/F.
PROVA is committed to caring and acting for others, our own and the planet. Diversity is at the heart of its concerns and the company is particularly committed to professional equality and the employment of disabled workers.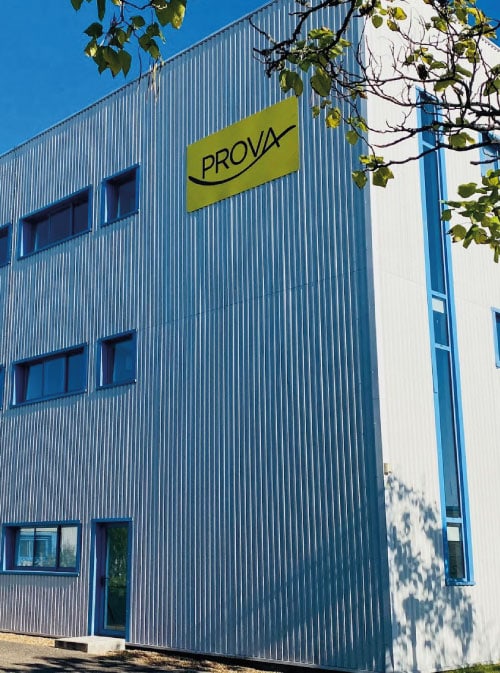 "By completing our industrial facilities in the Centre-Val de Loire region, we are developing our expertise and promoting our values as a French company. This site will house flavor blending activities for the food industry. It will take us several months to convert it to our activities. Having a second production site is reassuring for our company, but also for our customers and our insurers."

The President of PROVA, Muriel Acat-Vergnet
About Prova
We are a French family-owned company of intermediate size (ETI), founded in 1946 and specialized in the manufacture of extracts and brown flavors. Passionate about taste, the heart of our business, we benefit from more than 75 years of expertise in extraction know-how and are now one of the world's leading players in the extraction of vanilla and cocoa. Our business has subsequently evolved, and we have completed our activities with the production of natural flavors. Our ambition is "to become the natural choice for brown flavors in the hearts and minds of our customers".